The Evergreen Content Poster supports TikTok business accounts via our Buffer integration. In this article, we'll go through the simple steps to get you the right TikTok account set up so that you can connect your account to Buffer.
Step 1: Open your TikTok mobile app and log in to the TikTok account you'd like to connect to your Buffer account.
Note: 📝 Conversion to a business account can't be completed via the TikTok web app just yet.
Step 2: Tap Profile in the lower right-hand corner.
Step 3: Tap the three lines or dots in the upper right-hand corner.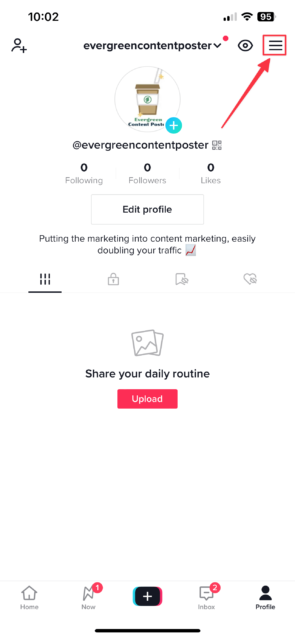 Step 4: Tap Settings and Privacy.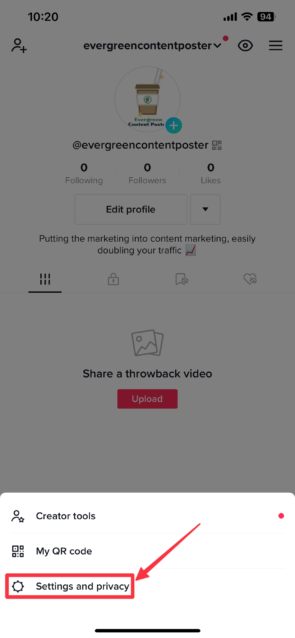 Step 5: Tap Account.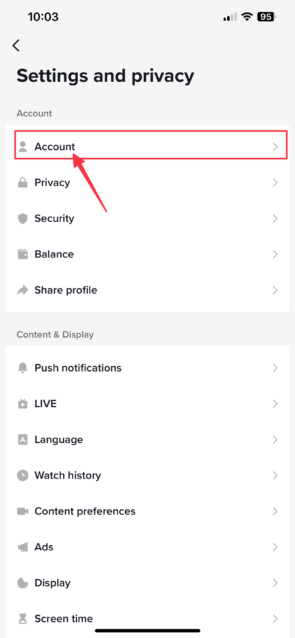 Step 6: Tap Switch to Business Account.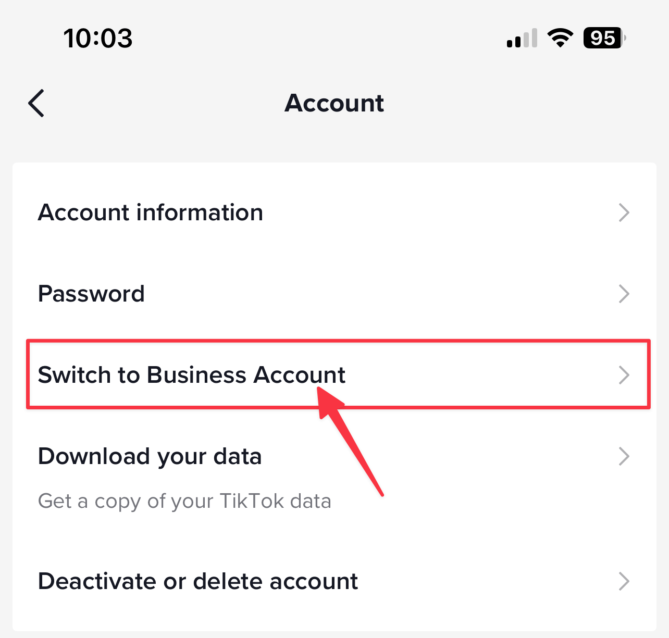 Step 7: Tap Next.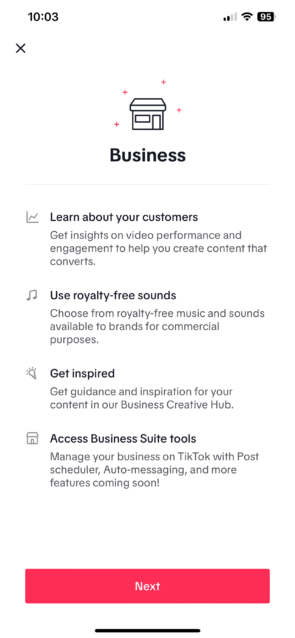 Step 8: Choose your business category and save.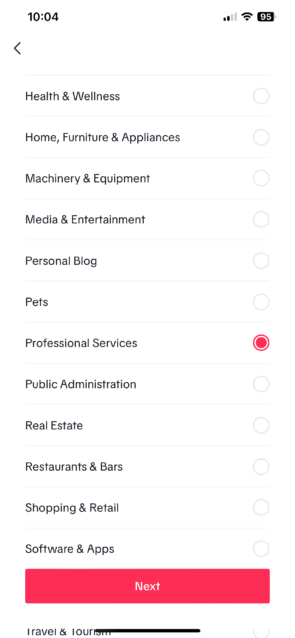 Optionally step 9: If you want, you can add your email address to your Business Profile so your customers can contact you directly via the TikTok app. Enter your email address and tap "Confirm" or tap "Skip".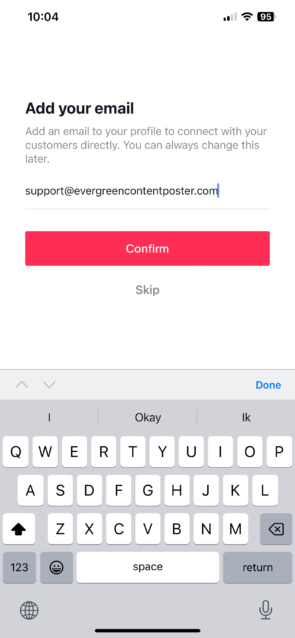 That's it 💪 Your TikTok account is now considered a business account, and it's now ready to be connected to Buffer so you can use it in the Evergreen Content Poster.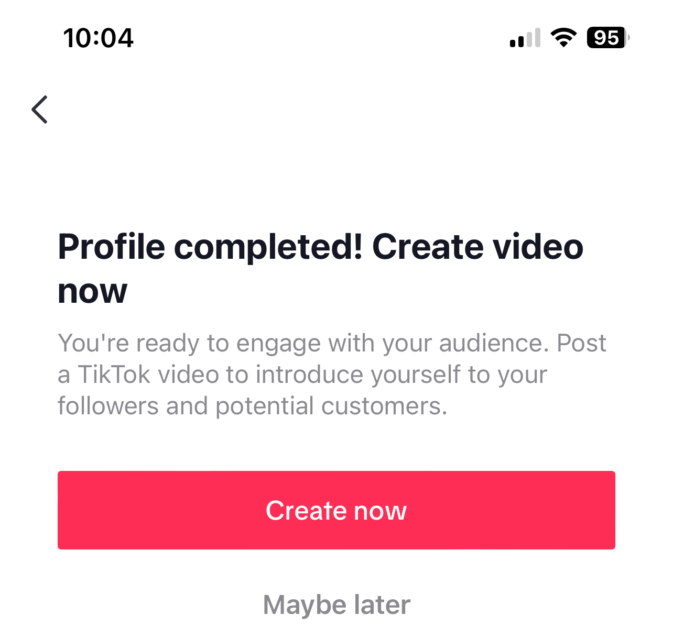 Note: 📝 If you ever have a need to move back to a personal account, you'll follow steps 1-5 and tap Switch to Personal Account.